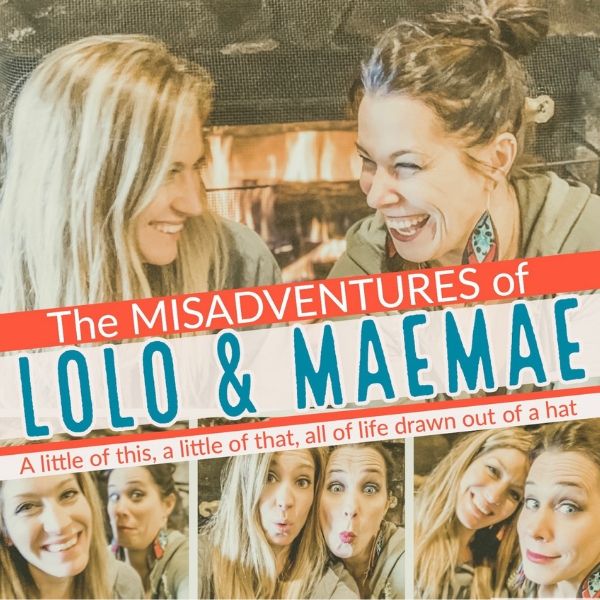 Episode 2:
How to Deal with Fake Friends 
In this second episode LoLo and MaeMae happen to draw a semi-serious question out of the hat. (Thank you for that submission dear listeners!)
True to form LoLo tries to get away with a quick answer but MaeMae digs in a little deeper to work the question through. What comes out though will hopefully encourage you in your own friendships.
In this episode we talk about:
How to deal with Fake Friends? YIKES! Oh yes….we went there.
What makes a real friend? And how can you tell the difference?
Why friendships may look different in different seasons
And a tough one: Working through permissions in friendships when it comes to dealing with hard things (We TOTALLY get all of you Mama Bears out there!)
We have an email address and we'd love to add your topic ideas to our hat! Email us at LoLoandMaeMae@gmail.com
Also make sure you're following us on all the socials and subscribe to the Podcast on iTunes, Stitcher, or Podbean so you never miss an episode!
Pop over to say hello and send us your ideas as well!
Find LoLo at LoganWolfram.com, or @LoganLWolfram on Facebook and Instagram, and MaeMae is at SarahMae.com, is @SarahMaeWrites on Instagram, and Facebook. We can't wait to hear from you!