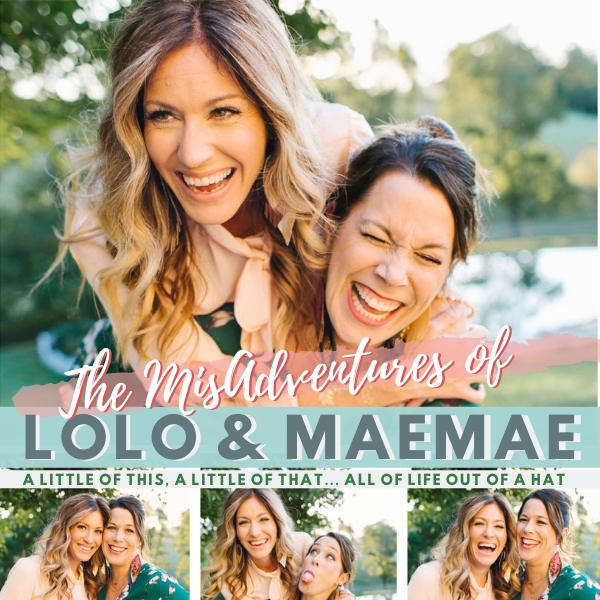 Episode 7: Why Don't You Take That Pole Out of Your Hiney – Season 1, Episode 7
Lo and Mae are joined in this episode by MaeMae's husband Jesse (aka Juice…don't worry, we will explain the origin of this nickname). The trio have some pretty solid belly laughs about the most mortifying thing Lo somehow managed to say to Juice without getting into too much trouble a few years ago. A hot mess from beginning to end, this episode hits on a ton of topics that will keep you chuckling all throughout your commute or carline. 
The topical laughs today are including but not limited to:
Doing home projects together with your friends – To do it well or not to do? That is the question.
Nicknames – for cars and people – Do you have them?
Accidentally hitting "Reply All" on an email
Autocorrect texting disasters
Who do you admire? (And also that time LoLo had verbal diarrhea on Bob Goff)
Don't forget that we have an email address and we'd love to add your topic ideas to our hat! We're also dying to hear about your own reply all or autocorrect disasters. Because they are hilarious and we will totally read some on a future episode! 
Email us at LoLoandMaeMae@gmail.com!
Also make sure you're following us on all the socials and subscribe to the Podcast on iTunes, Stitcher, or Podbean so you never miss an episode!
Pop over to say hello and leave us a review!
Find LoLo at LoganWolfram.com, or @LoganLWolfram on Facebook and Instagram, and MaeMae is at SarahMae.com, is @SarahMaeWrites on Instagram, and Facebook. We can't wait to hear from you!