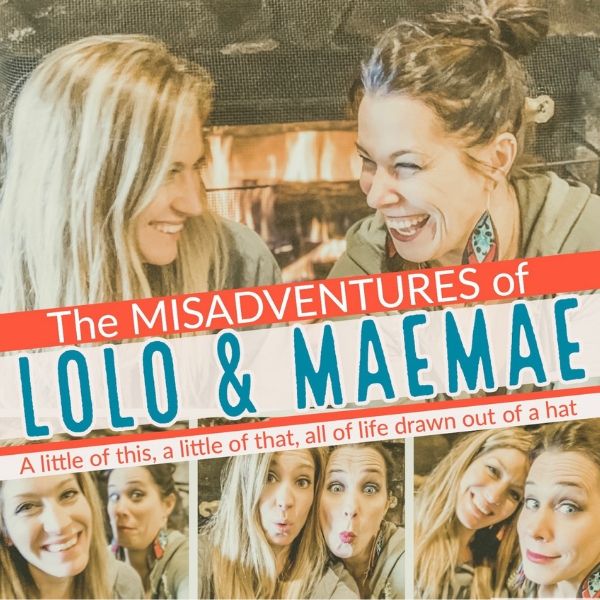 Episode 4:
Do You Pee in the Shower? – Season 1, Episode 4 
In this episode LoLo and MaeMae discuss a handful of hilarity and even learn several new things about one another. Keep the carline from being boring with this smattering of silliness and friendship and imagine you're in the room right alongside the girls. You're totally invited by the way!
Out of the hat today:
A listener asked: Do your husbands get along? And what do you do it they don't?
How LoLo got Joanna Gaines' digits. Yes, she got her actual phone number.
How to make the best Biscuits and Gravy ever (you're gonna need Jo's Magnolia Table cookbook for that one)
The meaning of "Squonching" – a word you didn't know before now but will probably like to use in the future. You are so welcome.
And how the girls have few weird habits with chocolate eating and teeth brushing
We have an email address and we'd love to add your topic ideas to our hat! Email us at LoLoandMaeMae@gmail.com
Also make sure you're following us on all the socials and subscribe to the Podcast on iTunes, Stitcher, or Podbean so you never miss an episode!
Pop over to say hello and send us your ideas as well!
Find LoLo at LoganWolfram.com, or @LoganLWolfram on Facebook and Instagram, and MaeMae is at SarahMae.com, is @SarahMaeWrites on Instagram, and Facebook. We can't wait to hear from you!