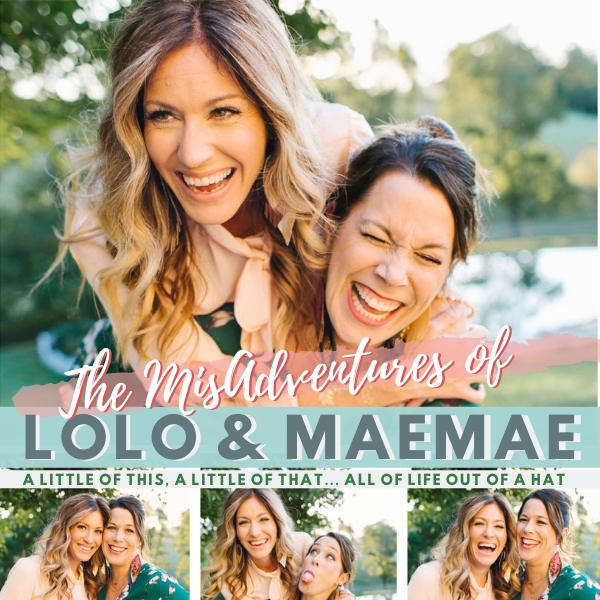 This week the Lo & Mae let Juice join in for one more episode. Don't worry though, it'll just be us again this coming week. But boy did we get the giggles like a bunch of middle schoolers as we thought back on some of our most embarrassing moments (which all shared a common theme.) In this episode you'll learn some things like:
The meaning of "windy pop"
How LoLo went to boarding school (and is happy to answer all your questions about it when you email them in to us!)
Mae and Juice were total blame shifters in their youth…and how this impacted poor Heather Templeton
About the award LoLo won that surprised pretty much everyone
Keeping the flame of far-away friendships
The also spend some time on useless but amusing topics like, "Do your dogs have voices?" And midway through this discussion determine that we want to hear your dog voices and you can even win a prize for sharing it!
Use #mydogsvoice hashtag on IG with a video of you with your dog doing his/her voice! You can be the lucky winner of a Chewy.com gift card and a copy of both our books!
 Make sure to email or message us your topic ideas! LoLoandMaeMae@gmail.com @LoganLWolfram @SarahMaeWrites
Don't forget that we have an email address and we'd love to add your topic ideas to our hat!
Email us at LoLoandMaeMae@gmail.com!
Also make sure you're following us on all the socials and subscribe to the Podcast on iTunes, Stitcher, or Podbean so you never miss an episode!
Pop over to say hello and leave us a review!
Find LoLo at LoganWolfram.com, or @LoganLWolfram on Facebook and Instagram, and MaeMae is at SarahMae.com, is @SarahMaeWrites on Instagram, and Facebook. We can't wait to hear from you!